It's about support. It's about comfort. It's about time.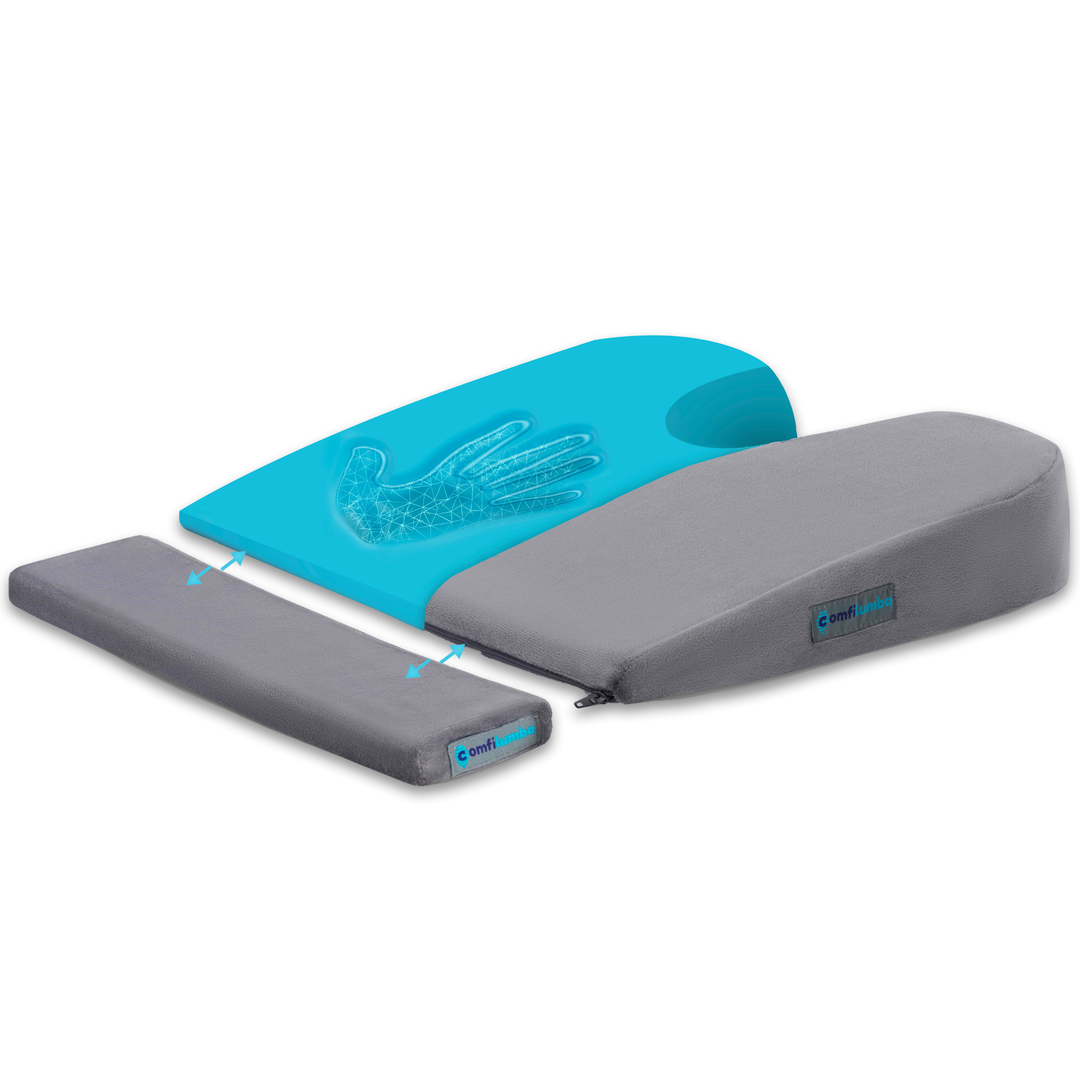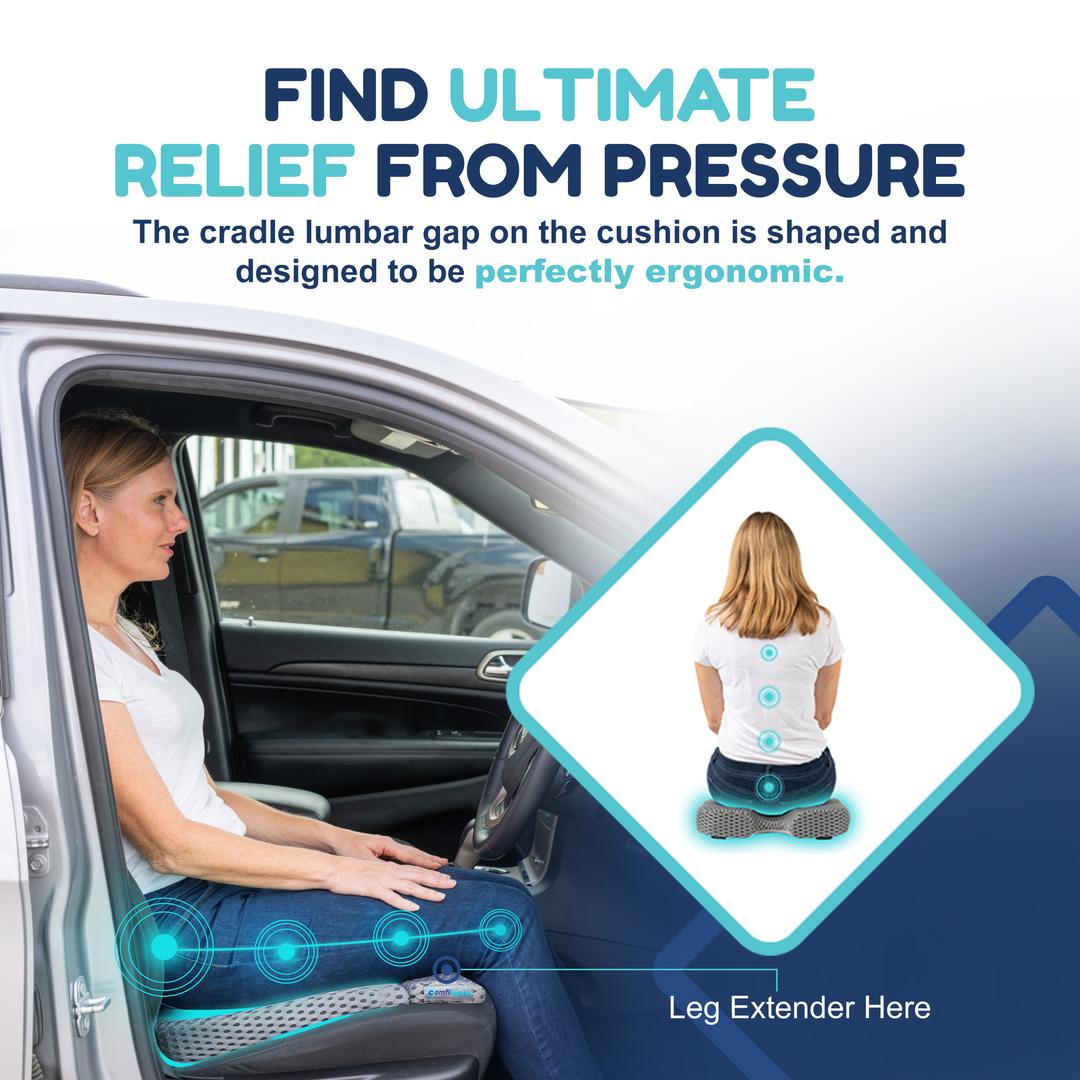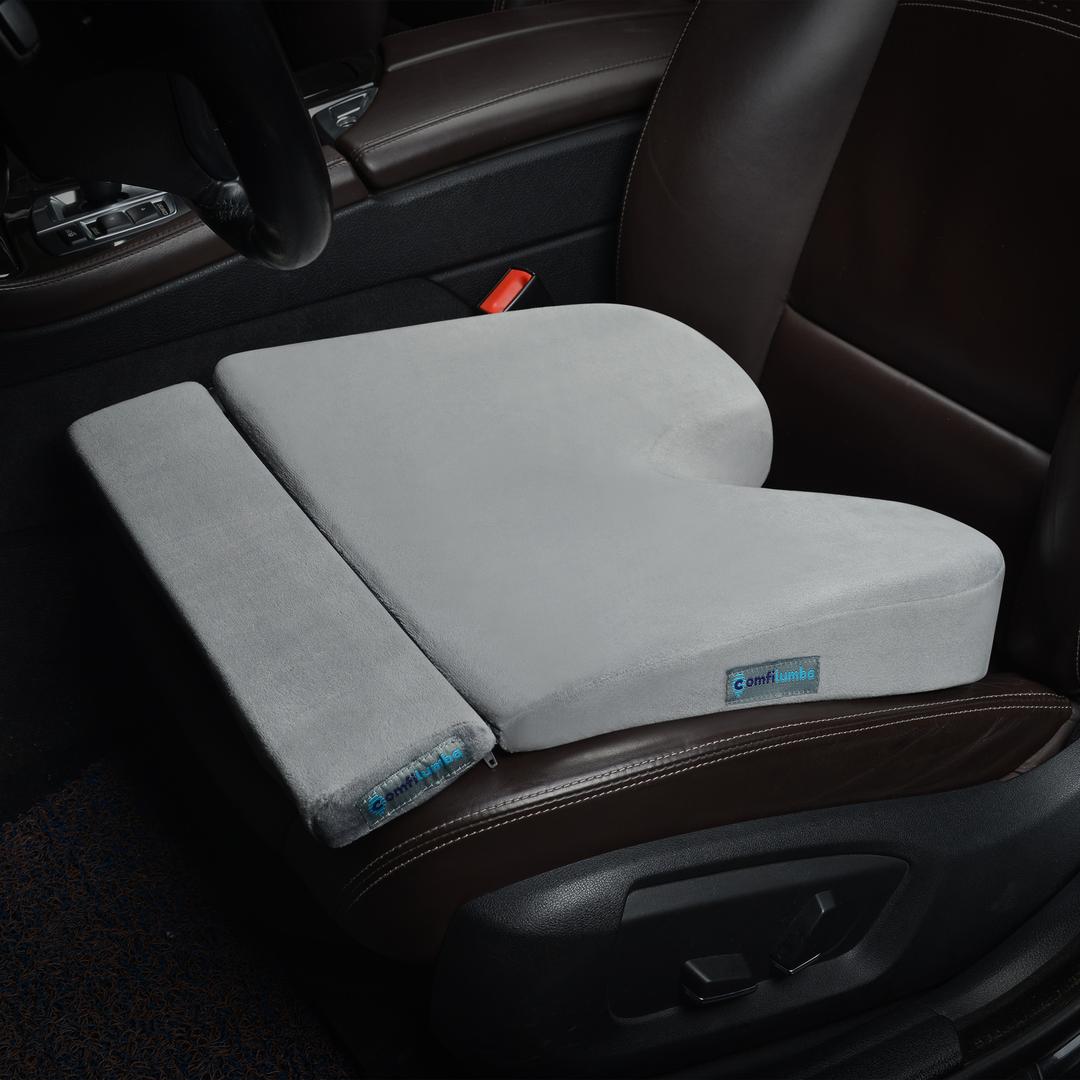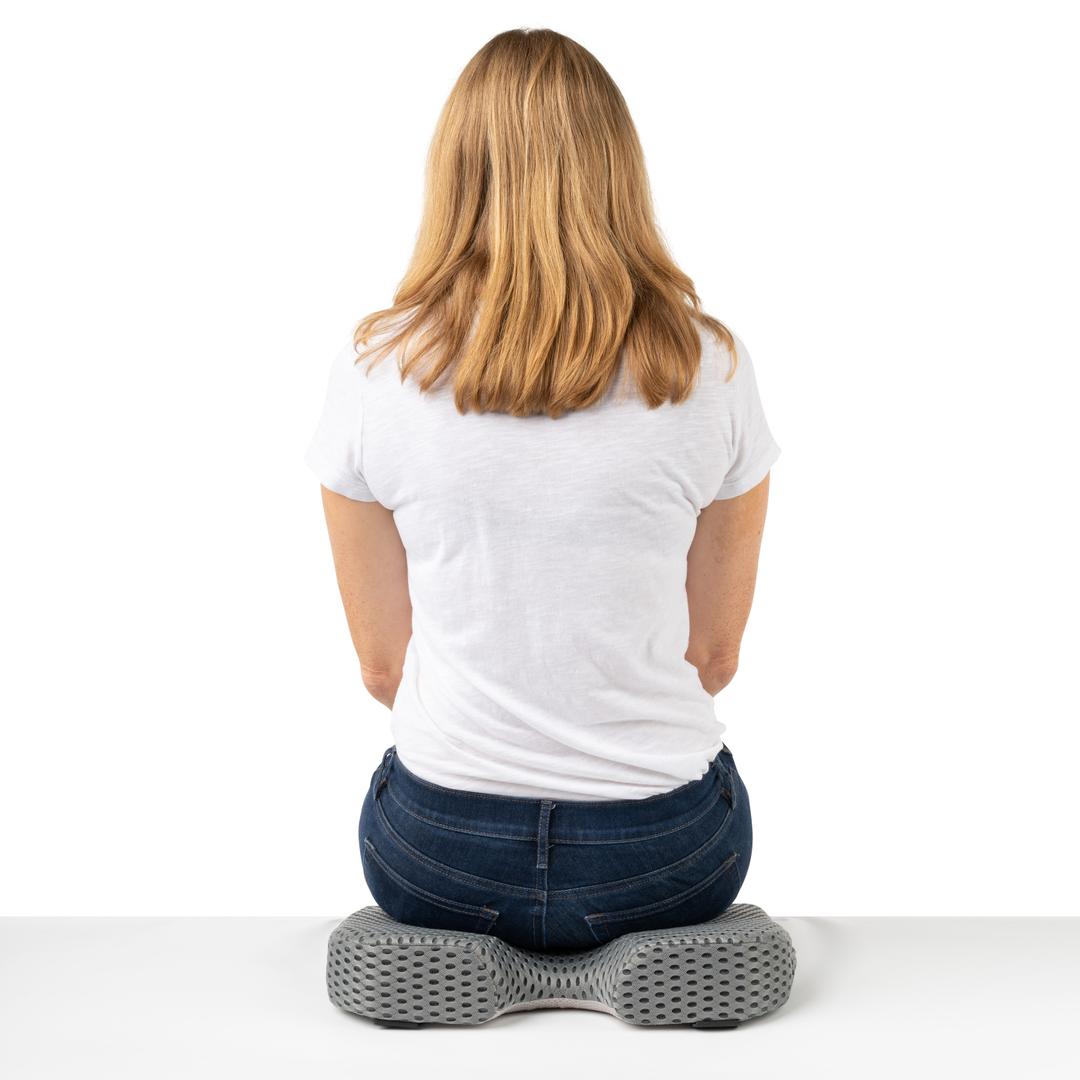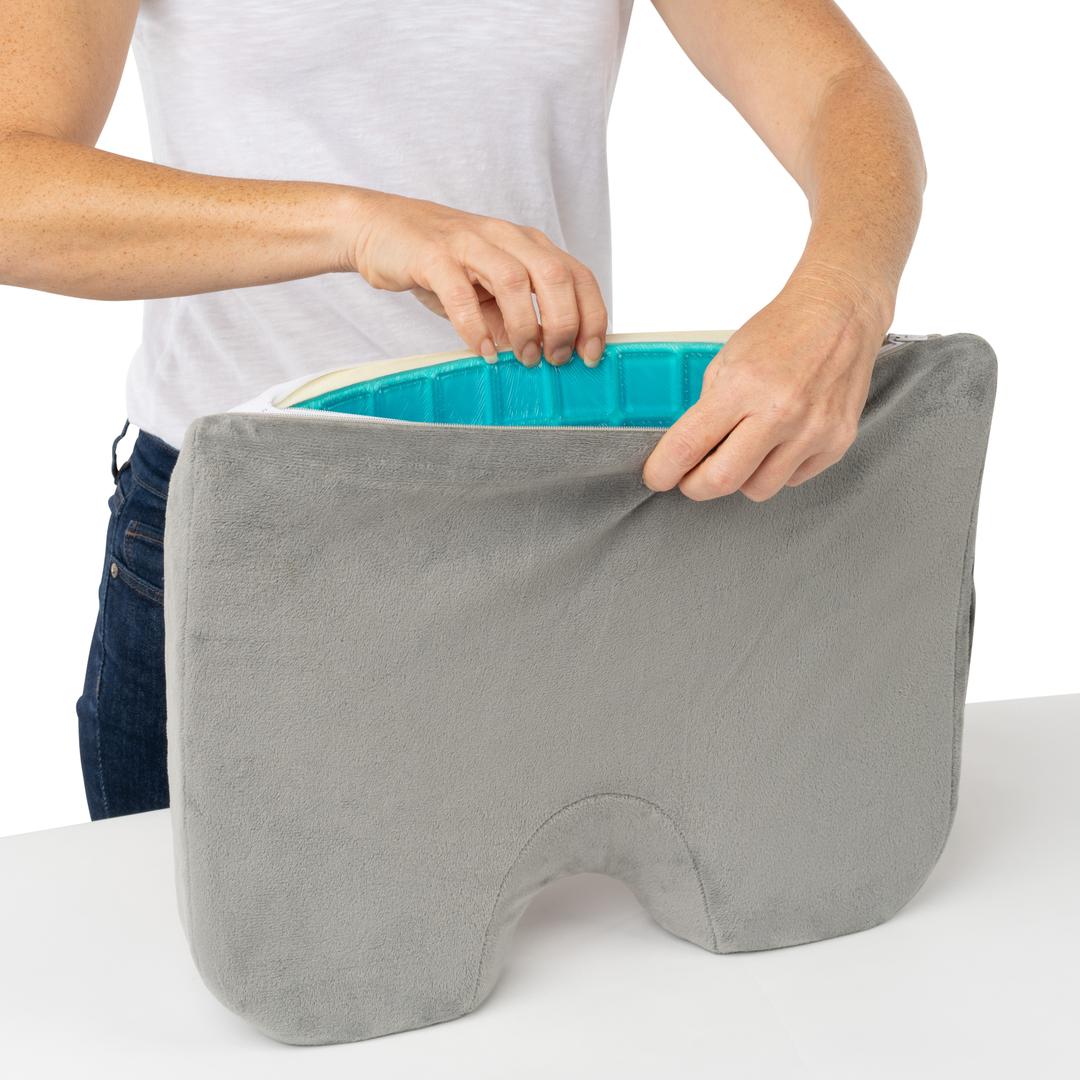 Wedge Cushion - Gel Infused Memory Foam
Save $5 OFF + Free Shipping in the USA  
(Order Now & Save!)
Designed by a scoliosis sufferer and made for back pain sufferers.  Every detail of this cushion was crafted to give you the comfort & support you deserve.  
The ComfiLumba Wedge Will Help You: 
Get Tailbone & Hip Pain Relief 

Improve Posture

Ease Stress On Your Knees & Legs

Provide Comfort on Long Drives
Your Order Will Ship in 24 Hours.
100% No-Risk Money Back Guarantee

It's Time to Enjoy Your Ride Pain-Free
Pressure Relief Memory Foam +
 Lumba Gel Comfort
Keep cool no matter how long you drive.  The ComfiLumba Gel grid surface is designed to channel heat away from the body.
plus...
Combined with premium high density memory foam designed to support your lower back, hips, and legs.
How Does ComfiLumba Work?

Comfy & Plush, but yet Firm Support
Feel the softness of Ultra Premium Velour fabric combined with high-density memory foam to relieve tailbone pressure.

Comfy & Plush, but yet Firm Support
Feel the softness of Ultra Premium Velour fabric combined with high-density memory foam to relieve tailbone pressure.
FAQ - Frequently Asked Questions
Will the ComfiLumba Car Wedge Seat Cushion Help with Sciatica?

Yes.  Due to its ergonomic tapered design, the ComfiLumba Wedge Cushion can help provide sciatica relief while sitting by reducing tailbone & hip pressure, along with improving circulation in the legs.

I Am Going on a 10+ Hr Road Trip and I Have a Slipped Disc. Will the ComfiLumba Wedge Cushion Help?

Yes.  The ComfiLumba Wedge Cushion was designed specifically for tailbone pain & sciatica relief.  The Cradle U-Shaped cut out was made to rest under your tailbone (coccyx) for ultimate pressure relief.  The Lumbar Gap will help distribute the body's weight, improve spinal alignment, & relieve pain at the base of the spine.  And most of all, the ComfiLumba Wedge will promote good posture, which is needed to keep a neutral spine.

I Have Knee Pain After Long Drives. Will the ComfiLumba Cushion Help?

Yes. The ComfiLumba Cushion was designed with a gradual tapered incline to lift your pelvis forward to an anterior tilt (35 to 45-degree angle), causing your knees to be lower than your hips.  Tilting you forward will encourage and improve upright posture. Please note:  We do offer a leg extender that you can purchase to provide additional leg support.

17" (width) x 13.5" (length) x 3" inches (height)

You Offer 2 Different Cover Types - 4D Mesh Cover & Micro Velour Plush. What Is the Difference?

The unique 4D Mesh Fabric cover uses air mesh technology designed to be breathable, promoting airflow to keep you cool. Easy to clean and quick drying.




The Gray Micro Velour Plush cover is a soft fabric. It has a softer feel to the touch and can be great during colder months but still be lightweight and comfortable for summer months.  Easy to wash & clean.




Please note: The zippered cover must be removed to wash and dry.

How Firm Is the ComfiLumba Wedge?

With a high-density memory foam core, it provides medium to firm support in order to reach an optimal balance of support and comfort.

I had previously purchased the Dr Tushy Wedge Cushion from Your Store or Amazon. Is the ComfiLumba the Same Cushion?

Great question! The Dr Tushy Wedge Cushion was our product but has been discontinued. Due to its high demand, we are now relaunching it under the new brand name, ComfiLumba, with major product enhancements made to improve its performance. 

We ship to all states in the US and to Canada. However, free shipping only applies to the US.

When Can I Expect to Receive My Order If I Pre-Order Now?

Because the ComfiLumba Wedge is a New Release, the estimated time to ship your order is September 24th. However, if there are any unexpected delays, you will be contacted right away with your tracking information.

What Is Your Return Policy?

We accept returns within 30 days of purchase. The item must be in new condition with all of the original packaging. 
ComfiLumba Testimonials from Early Reviewers
★ ★ ★ ★ ★ 
Helped us survive 2 cross-country road trips! 
"This cushion has worked well in our car on long road trips.  It manages to open the angle of my hips and back, while elevating my hips so that my knees are not so high.  So glad I got the attachable leg extender....my leg & knees feel supported too!" 
Retired Travelers 
★ ★ ★ ★ ★
It's taken the pressure off my spine...now I can sit longer."
"I was having so much discomfort from sitting, as my job has me driving all over the city all day. It was causing me pain in my back, which lingered into the evenings, and also made it difficult for me to sleep. After using this cushion, I am now pain free! It is comfortable to use and has helped my posture while driving."   
Uber Driver (Early Reviewer)